Partners and Integration
igloohome products works with a variety of platforms to make your life simpler and smarter. With APIs and SDKs, you can integrate your software with ours to manage all your access needs.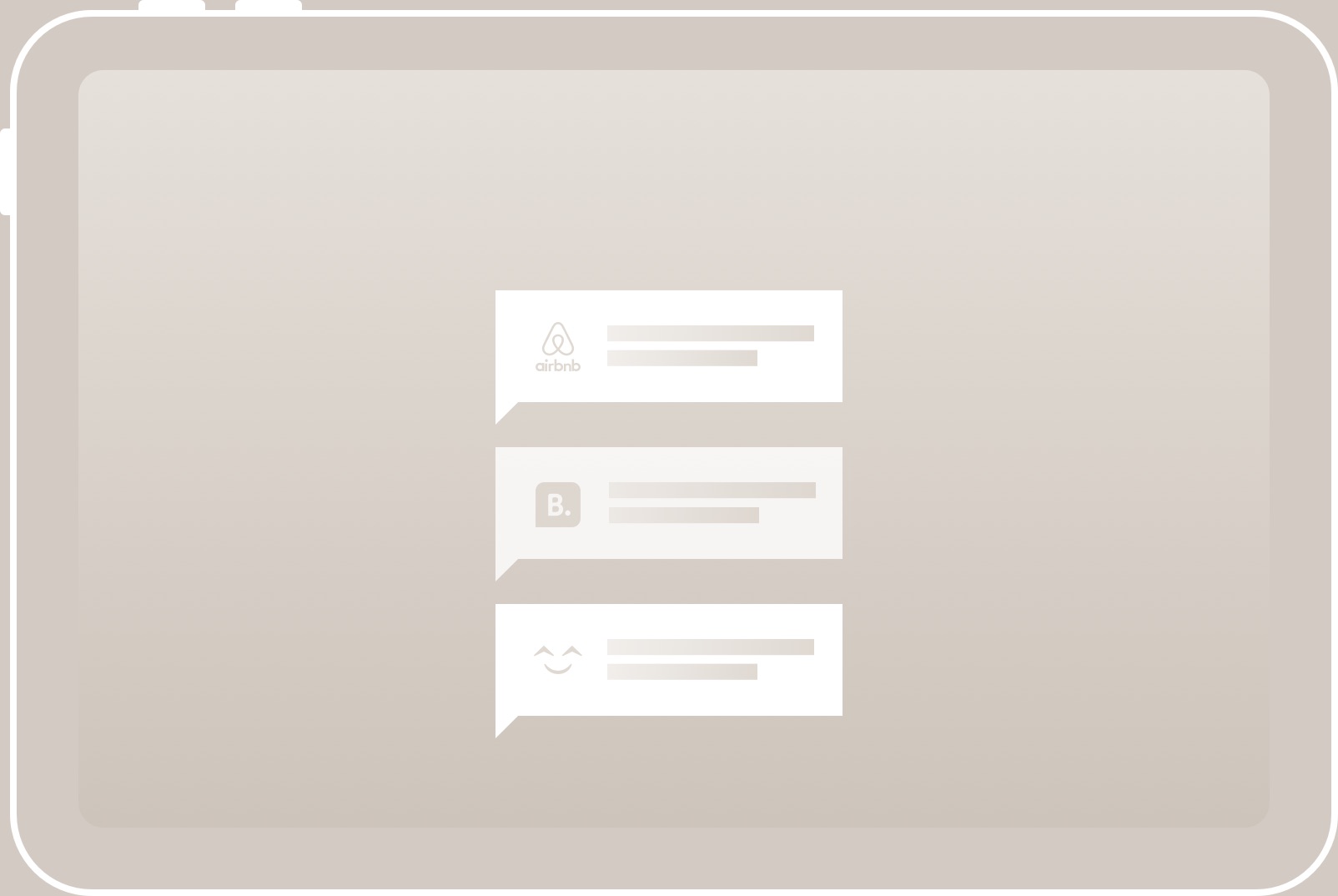 We're a collaborative bunch
We've built our APIs & SDKs so you can have total control. Our solutions can be integrated seamlessly for you to view the bigger picture. We're allowing you to create an ecosystem of analytics, data and apps for a streamlined process that works best with your industry needs.
If you have an existing platform or are building one, speak with us to learn more about what we can do for you.
API
Commonly used for existing dashboard integrations, our API features the following
PIN code generation
Easily generate time-sensitive PIN codes for different users
Retrieval of activity logs
View all lock activities to ensure access is given to the right people
Retrieval of locks
Keep track of all locks
SDK
Commonly used for app integrations, here are some of our SDK features
Generate Bluetooth access for different users
Edit and delete PIN codes via Bluetooth proximity
For all Bluetooth commands
Vacation Rental Platforms
These are some of the platforms are integrated with our APIs to automate the guest check-in and check-out processes. There's no hassle with manual PIN code generations and access is valid for the duration of the guests' stay.
Property Rental Platforms
These are some of the property rental platforms that are integrated with our APIs to help landlords and tenants eliminate the issue with physical key exchanges. Access modes are valid for the rental duration to ensure property is kept safe even after the lease is over.
Property Management Platforms
Here are some property management platforms that are integrated with our APIs to automate and streamline access processes for smooth and efficient property management.
Come collaborate with us.
Our work significantly improves how businesses operate. Speak to our friendly business representatives to find out how we can customize access solutions for your needs.
GET IN TOUCH